See Why So Many San Diego Business Owners Outsource Their IT Support To Windward Technology
Vasquez Marshall Architects | Rob Bodenhamer, Principal
WINDWARD TECHNOLOGY HAS BEEN A BREATH OF FRESH AIR!
As an Architecture firm, we are very dependent on our computer systems, data, and constant uptime is critical to us. Windward's solutions and creative direction had been incredible for our business. They give us immediate response and a reliable platform we can count on.
Leaf & Cole CPA's | Mike Schreibman, Partner
GREAT SECURITY, STABLE NETWORK AND RELIABILITY
We very much like the personal service Windward Technology gives us and their responsiveness. The key benefits we have received since hiring Windward Technology over 8 years ago are great security, stable network and reliability"
Accounting Solutions, Inc | Rick Whitaker, CPA, Partner,
THEY HAVE GIVEN ME PEACE OF MIND KNOWING THEY ARE ALWAYS AVAILABLE EACH STEP OF THE WAY
Being a CPA firm technology is very important to us and we cannot afford to have any downtime… Windward has been able to streamline our business processes and implement a business continuity solution to minimize downtime. They give our entire staff access to immediate tech support and their responsiveness has been unbelievable. From a business owner's perspective, they have been incredible and have given me peace of mind knowing they are always available each step of the way.
Levanthal Law Firm | Joe Levanthal, Principal
WINDWARD UNDERSTANDS YOUR BUSINESS, WHAT YOU'RE TRYING TO ACCOMPLISH, AND THE IMPORTANCE OF KEEPING YOUR SYSTEMS UP AND RUNNING SO YOU CAN DELIVER RELIABLY TO YOUR CUSTOMERS.
Windward listened to our challenges as a company and found the solutions that worked best for our needs. They did a complete systems audit and increased security where we weren't secure, as well as implemented software that made our processes more efficient. Network downtime is a quantifiable loss of revenues for us, which was an issue with our previous IT provider. Now that we're with Windward, they're immediately on it and get us back up and running without interruptions. They are extremely responsive by phone and email, certainly during business hours but also evenings, weekend, and even when I'm traveling! Windward is very knowledgeable about their field and understand the importance of communicating clearly and quickly which makes them great to work with. If you are a professional service firm, I highly recommend Windward as your technology partner!
101 Hotels LLC | Dallas King, General Manager
WINDWARD HELPED US IDENTIFY WHAT WE WERE DOING WRONG AND WHAT WE NEEDED TO DO RIGHT TO BE A SUCCESSFUL HOTEL SYSTEM - WE IMMEDIATELY RECEIVED POSITIVE GUEST FEEDBACK WHICH WAS A GOOD INDICATOR THAT WE FOUND THE RIGHT COMPANY!
When I first came to the company, we had no tech support and a lot of negative reviews about our wireless internet which really hurt our business. Windward helped us implement a new property management system, server database, ran our cables and wires, and installed multiple wireless internet access points. I like their professionalism, great customer service (I'm in the service industry so I know the value of this!), and that they are very knowledgeable about their products and services. I would definitely recommend Windward to other hotels, businesses, friends, family, colleagues, all of the above!
Park Row HOA | Laura Hurtado, Manager
MY EXPERIENCE WITH WINDWARD HAS BEEN EXTREMELY GREAT AND I WOULD DEFINITELY GIVE THEM A 10 OUT OF 10!
Prior to Windward, we were facing a lot of viruses, our software wasn't updated, emails weren't backup and has issues sending out emails. Windward implemented good working solutions, updated our computer system and even upgraded us to a new phone systems which helped us accomplish faster responses to our customers. The biggest benefit is having an IT department we can reach out to and have them support us immediately. What I like best is that they are fast to respond, there when we need them, and are very hands on and can even handle our issues remotely without having to come into the office.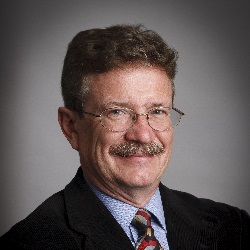 Architects Mosher Drew | Bill Magnuson, Principal
WINDWARD'S QUICK SERVICE AND ATTENTION TO KEEPING OUR SYSTEMS RUNNING SMOOTH MAKES THEM MY RECOMMENDATION!
Windward's hands on approach with our system and software has avoided hiccups and downtime which freed up our team's time to focus on what we do best, architecture. They look out for problems and issues before we know they even exist, and their availability has been great! Windward's quick and accurate responses sets them apart from other IT firms we've used in the past. If you're on the fence about choosing Windward for your IT needs, consider that computers and information technology are great for improving work productivity until they aren't working properly. Windward's quick service and attention to keeping our systems running smooth makes them my recommendation.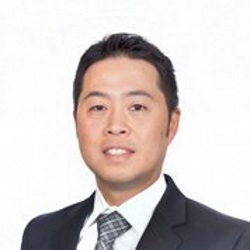 BWE Engineering | Hansol An, Director of Operations
IF YOU WANT A COMPETENT, RELIABLE, AND PROFESSIONAL IT COMPANY – USE WINDWARD!
We needed a reliable and competent company that we could count on to handle all our IT related issues. Windward has proven to be that company because they are knowledgeable, dependable and professional. We've worked with other IT companies in the past and what sets them apart is that they know their stuff and get things done in a timely manner. If you want a competent, reliable, and professional IT company, use Windward!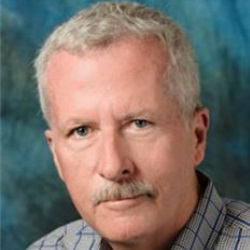 Cooper & Associates | John Cooper, CPA/ABV, CVA ,
THEY ARE THE PERFECT COMPLEMENT TO A BUSINESS LIKE OURS
After trying several different IT solution providers, we made the switch to Windward Technology in 2005. Since that time we have had excellent service in terms of quality, timeliness, and reliability. Knowing that Windward Technology is there to support us allows us to concentrate on our core business instead of worrying about IT issues. They are the perfect complement to a business like ours.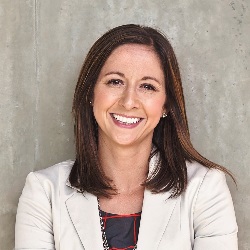 Clark Architects | Marie Clark, Owner
WINDWARD UNDERSTANDS MY SPECIFIC BUSINESS NEEDS AND SUPPORTS OUR VISION FOR GROWTH
As a small business, I don't have a need for full time, on-staff IT support. Windward has been great experience in helping me grow, bit by bit the last two and a half years as they are dedicated to helping you figure out and meet your IT needs. They've shared my vision and understanding of a small firm with incremental growth by taking the time to understand the products, software, and technology that my business uses. For example, we've encountered issues with our industry specific software and they researched it for me, which I appreciate because it allows me to keep my attention on the overall business. I recommend trying Windward out. They are our one-stop shop: there when you need them, good value, and are so easy to work with. Overall, it's been a great experience as they are dedicated to helping you figure out and meet your IT needs.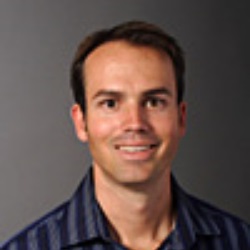 Scott & Cronin CPAs | Jason Brustkern, Owner
WINDWARD TOOK THE BURDEN OF MANAGING IT SO WE CAN FOCUS ON MORE PRODUCTIVE THINGS
I considered the amount of time it took to resolve IT issues in-house. We're not IT professionals so when IT problems arose, we would have to stop what we were doing and waste time trying to figure out how to fix things we sometimes couldn't even fix. I realized I could use that time more efficiently by letting Windward handle them. Now the staff has someone they can contact directly that we know will always get a response back right away, not days later.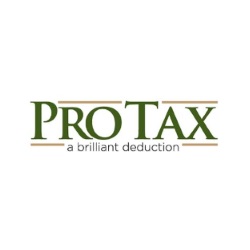 Protax…A Brilliant Deduction | Ron Horvitz, President
THE BENEFITS OUTWEIGH THE COSTS!
The single biggest benefit that I have found with Windward is that when I need them, they are quick to respond with effective resolutions which allow my workflows to continue, for the most part, uninterrupted. Windward's response time is better than past IT people I have used and their explanations are more understandable. If cost is something you are on the fence about, I recommend considering the cost of lost or unproductive time due to IT issues and you will discover that the benefits of going with Windward outweigh the costs!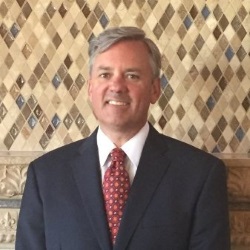 San Diego Country Club | Todd Hale, General Manager/COO,
THEIR SERVICE IS WORTH EVERY PENNY… AND THEN SOME!
Windward is consistent - their prompt response to our IT issues, ability to resolve our problems quickly and follow through without us having to manage them really sets them apart. I also like the fact that they continuously communicate with us to brainstorm new ways to improve our systems, productivity, efficiency and growth. Their team is extremely knowledgeable about various platforms, business processes and technologies, which means whatever we throw at them, they can handle without issue. Don't think twice. Their service is worth every penny… and then some.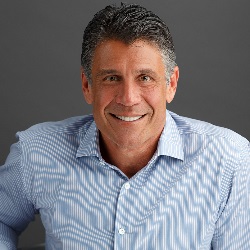 Strat Property Management, Inc. | Don Clauson, CEO
THEIR CUSTOMER SERVICE OUTPERFORMS ANY IT FIRM WE'VE WORKED WITH IN THE PAST
Windward's expertise gives us extreme confidence that our technology is well cared for and protected. They effectively handle and proactively enhance our needs to successfully run our business. Their team is enjoyable to work with, extremely knowledgeable, always reachable, and resolves issues quickly and effectively. We can truly rely on Windward and that is a stand out quality that we heavily value. It's a no brainer and please don't waste time looking further! This team is THE tech company you want handling such an important part of business operations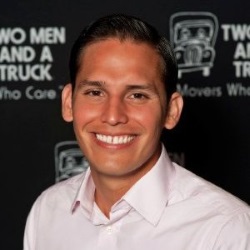 Two Men And A Truck | Pedro Gallegos, Owner
THEY ARE THE PERFECT FIT AND GREAT VALUE FOR SMALL TO MEDIUM BUSINESSES
Windward has satisfied my IT needs and has proven to be of great value to our company. We decided to go with them because they were the perfect fit – as a small business, we didn't need the high price of a big tech firm but also didn't want to hire some random "tech guy" off yelp. We needed someone we could really trust to competently manage our systems and Windward has proven themselves as the right decision – they are fast, efficient and have better response times and personal service than other IT firms that I've previously used. Go with Windward if you a small to mid-size business!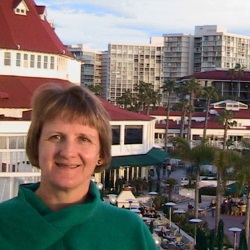 Progress Construction Co., Inc | Laurie Anne Victoria, Chief Executive Officer
IN OUR TEN YEARS OF DOING BUSINESS TOGETHER, WINDWARD HAS NEVER EVER LET US DOWN
Windward's grasp of IT is outstanding - every task we've given to them has consistently been completed in a timely matter, no matter how difficult. The single biggest benefit to working with Windward is their reliability, we know we never have to worry because they have always responded quickly and solved our problems. Windward's team is better than other IT firms we have worked with in the past because in addition to promptly solving our computer issues, they are friendly and personable, making it extremely easy to communicate our needs.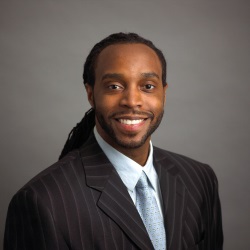 Hamilton Lane | Brandon Sampson, IT Manager
THEIR ATTENTION TO DETAIL AND TIMELINESS HAVE PROVEN THEMSELVES BETTER THAN OTHER IT FIRMS WE'VE WORKED WITH IN THE PAST
The most important benefit of working with Windward is their reliability, every request we've sent them for support and assistance was always completed accurately and promptly. Their attention to detail and timeliness are better than other IT firms we've worked with in the past. I would press you to choose Windward as your IT firm - they are technically proficient and solid.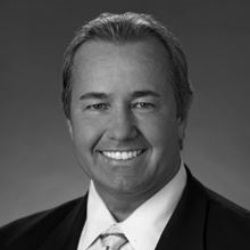 RTS Asset Preservation | Chris Heermans, Owner
WINDWARD PROTECTED US AGAINST CYBER ATTACKS – WE WERE UP AND RUNNING AT FULL CAPACITY WITH MINIMAL DOWNTIME AND NO DATA LOSS WHATSOEVER
Windward Technology's knowledge and response time to our issues is a service that we count on. We received a nasty virus and thought we were going to have serious implication from data loss and possibly computer loss; instead we ended up being down very little and restored back to full running capacity with no loss whatsoever. The biggest benefits we've gained since hiring Windward Technology are having everything from our network to our computers, routers and programs up and running 99% of the time and knowing everything is backed up in case of a disaster.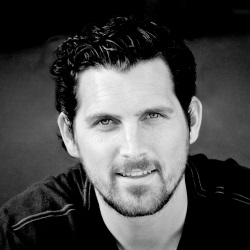 dasMod | Sven Simon, Managing Partner
WE NEEDED SPECIFIC QUICKBOOKS CLOUD SUPPORT AND WE FOUND THAT AT WINDWARD
What do I love about Windward? I can call them at any time and get through to our personal rep consistently and timely! Their overall customer service is always available with a quick turn-around time. If you're on the fence about IT support, talk to your IT rep and voice your concerns – if they can't easily address how it will be resolved easily then I'll give you Windward's number!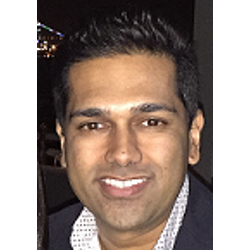 Franciscan Inn | Meenal Chauhan, Owner
THEIR CUSTOMER SERVICE IS ONE OF A KIND - ONCE YOU GO WINDWARD, YOU NEVER GO BACK!
The biggest benefit to our company in working with Windward is that they're dedicated to getting the job done and ready to get their hands dirty during critical situations. What differentiates them is that their staff is always prompt to respond to requests and thoroughly check to see ensure everything is working. Once you go Windward, you never go back!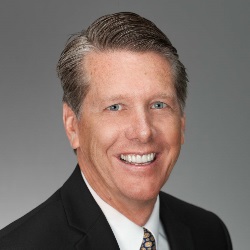 Cypress Office Properties | Ron Lack, Owner
THE BEST BENEFIT OF WORKING WITH WINDWARD IS NOT HAVING TO WORRY ABOUT IT
We've worked with Windward since the beginning and they've managed our IT needs successfully to a point where I don't need to worry about it. We've grown as a company since then and they've helped us to manage that growth with implementing new solutions and managing additional users and devices.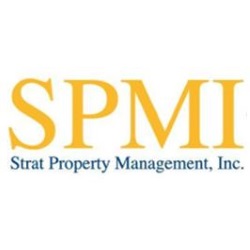 StratProp Management, Inc | Danielle Hall
THEY TREAT US LIKE PEOPLE, QUICK TO RESPOND AND FIX THINGS RIGHT THE FIRST TIME!
Windward ALWAYS answers the phone or responds to email and is quick to respond to the issue at hand. They are so kind with our team and treats us like people, even though most of us are not super knowledgeable about computer technology. (This has not always been our experience with IT techs.) Most of all, Windward Technology fixes things right the first time!
Al Clarke Attorney | Al Clarke, Owner
WE KNOW THERE ARE OTHER IT FIRMS OUT THERE, HOWEVER, THEY WON'T HAVE THE WINDWARD TEAM. THEY'RE LIKE FAMILY!
With Windward, we have the peace of mind in knowing our company's IT department is in good hands (at an affordable cost too!). We've worked with other IT firms in the past and what sets them apart is that we trust them – they are reliable and truly care about each and every person in our company. They look ahead to make sure problems don't occur. If we have an issue, we know their response will be prompt and resolved in a very short period of time. Working with their staff has been a pleasure, it feels like they're part of our family.