Onsite Tech Support for San Diego
Sometimes "Remoting-In" Isn't Good Enough!
In this day and age, everyone wants to "remote in" to your computer to fix the issues you are facing. This is certainly faster in many cases, but sometimes you need to see the technician in your office. What happens if the internet is down? Then there is no way to remote into the system. Sometimes it is just the boss wanting someone onsite because everyone has been fighting with something and you just want to see your IT person to show them what is happening and why it is frustrating.
Onsite tech support is a critical part of Windward's model. We fix some things remotely as it saves us travel time and allows us to resolve client's issues quickly and even have more skilled techs as most of their time is spent fixing problems instead of driving all over San Diego. However, some problems are better fixed onsite and our team daily goes into customer locations and ensures the IT is working at the experience level the same as it shows in the monitoring software we use to ensure total uptime of systems.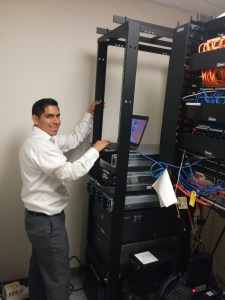 Do you have a current issue which requires an onsite tech support member to visit your business, if so, let us know. We are here to help and we are local so we can always swing by when things go really bad. The benefit of hiring a San Diego IT company is you get a tech onsite when needed without a huge logistics nightmare. We work with San Diego businesses to ensure total satisfaction and uptime.
Let us know if you are looking for Managed IT Solutions or Onsite Tech Support in San Diego.